Right livelihood career coaching for values centred executives and professionals

Croíadh is a social purpose business that empowers mission-led career professionals with professional coaching, mentoring, and consultancy services. 

Founder, Lynda Morrissey, has a senior talent consultancy career in some of the worlds leading Human Rights, Humanitarian, Environmental Protection, and United Nations founded organisations. She also has a professional background in holistic wellbeing coaching and facilitation.

Many of our clients are looking to transition their job or career so it is more aligned with their social equality and climate action values. Other clients are looking to cultivate greater levels of vitality and aliveness.

Croíadh offers a fully flexible online coaching service, tailored to meet the unique requirements of each client including but not limited to these services: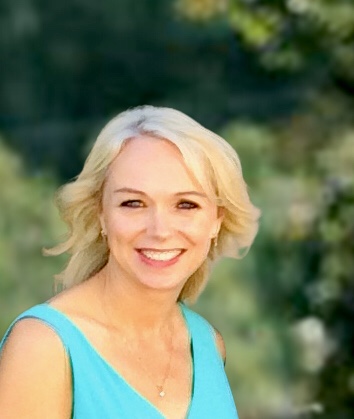 Croíadh holds a vision where everyone worldwide is granted opportunities to thrive in the dignity of meaningful service for the regeneration of our communities, ecology, and society.
We are a business that declares a climate emergency. We peacefully resists the racial injustice, social inequalities, and ecocide that are rooted in a collective denial of the sacred nature of life, and our belonging to each other as one earth family.
We partner with a number of small extraordinary organisations who are renewing their local communities, and developing the next generation of conscious leaders.
"Lynda is an extremely competent and capable consultant. Lynda is a pleasure to work with and fitted into the team very easily. She listened well to the brief and conducted investigations into issues with tact and diplomacy. Lynda was self sufficient and efficient, she provided updates to the agreed schedule and complete the project on time to an excellent standard. Summary would simply be highly recommend!"
People and culture director, leading uk Charity, London, United Kingdom
"Lynda has coordinated, strategised and lead organisationally crucial, high level hires with outstanding feedback and success."
Recruitment Leader, national Charity, London, United Kingdom
"Lynda, in a short amount of time you have brought us so much fresh insight and energy! Your presence has been such a positive influence for us. Look forward to the next phase of our work together."
Executive Director, humanitarian Charity, London, United Kingdom
"I had a one-to-one coaching session with Lynda prior to my final interview for my ideal job which involved a career pivot. My interview required a sharp presentation outlining the first 30/60/90 days in the role. Lynda made my preparation seamless. She revealed all my blind spots, fortified my confidence, and massively contributed to me securing the base salary that I know I'm worth - and I did! Thanks again Lynda. Well worth the investment, and more!"
IT Talent consultant, Cork, Ireland
"I had three coaching sessions with Lynda in advance of my first and second stage job interviews. Each session was very helpful. Lynda helped me to take a structured approach to my interview preparation, and supported me to draw out my strengths, skills, achievements, and experience in a way that was authentic and empowering. Lynda shared lots of insider recruitment and interviewing tips that significantly improved my performance at both interviews. I'm thrilled to let you know I secured the job! Thank you, Lynda."
Health and safety consultancy and firefighter, cork, Ireland
"Lynda coached me to take care for my wellbeing when I was going through a difficult time with the menopause. Lynda guided me to look after myself from self love. This was a real shift for me. It softened me and helped me to let go a lot of the resistance I didn't realise I had been feeling towards my body because of my health challenges. I had 5 sessions with Lynda, and left each one feeling more empowered and resourced to keep to my goals. I lost half a dress size, and gained a lot more energy! My husband and daughter have noticed a real difference in how much better I am feeling within myself. Lynda's joy is infectious. She knows how to meet you where you are, and uplift you too. I've been recommending Lynda to all my friends!
public administration manager, cork, Ireland